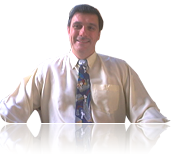 Larry M. Elchuck, a.k.a. Dr.Tech, has been using technology in support of learning since he had the first microcomputer to be used in a Nova Scotia public school in 1978. He received his Ph.D. in Instructional Systems from The Pennsylvania State University in 1992.
Dr. Tech is an experienced visionary, educational consultant, textbook author and editor, college professor, school board senior manager and instructional designer. In managing the technology infrastructure and professional development for a school board of 26,000 students, he has managed multi-million dollar budgets. He also has extensive experience in delivering keynote presentations as well as workshops and extended training sessions.
Larry has initiated and directed a number of innovative technology integration initiatives, including:
one of the first hybrid (combined asynchronous/synchronous) online learning environments in North America
the first multi-school 1-to-1 Laptop Learning Initiative in a Canadian school board east of Quebec
official beta tester of many exemplary software titles including Inspiration, HyperStudio, ActivChemistry and the Geometers' Sketchpad
Dr. Elchuck was awarded a lifetime membership within the Nova Scotia Mathematics Teachers' Association for his work on behalf of that organization. He is a fellow of the National Institute of Education. In 1997, became one of four Apple Distinguished Educators in Canada. In 2004. Larry was awarded the Sony Canada Award in Media for individual achievement in the field of educational technology.
His areas of focus within Dr.Tech and Associates include:
survey design and analysis,
website design,
instructional design,
technical writing and editing,
installation and maintenance of servers on Apple OS X and linux platforms,
customization of open source software to meet the clients needs,
installation and maintenance of software packages, including online surveys, shopping cart systems, relational databases, content management systems, and virtual learning environments